meetings
Host your meeting at The House Of Sport. You supply the content, and we'll take care of the rest. We are always ready to fulfil special needs and requests to ensure your meeting is a success.
Learn more
At The House Of Sport, we handle everything for your meetings.
We won't force you to sit in a horseshoe layout or side by side at one long table. We always find you the right room and the right set-up to suit your needs. We offer a range of options, from closed group rooms to open lounge areas. There are classic conference rooms and rooms that encourage creativity and innovative thinking.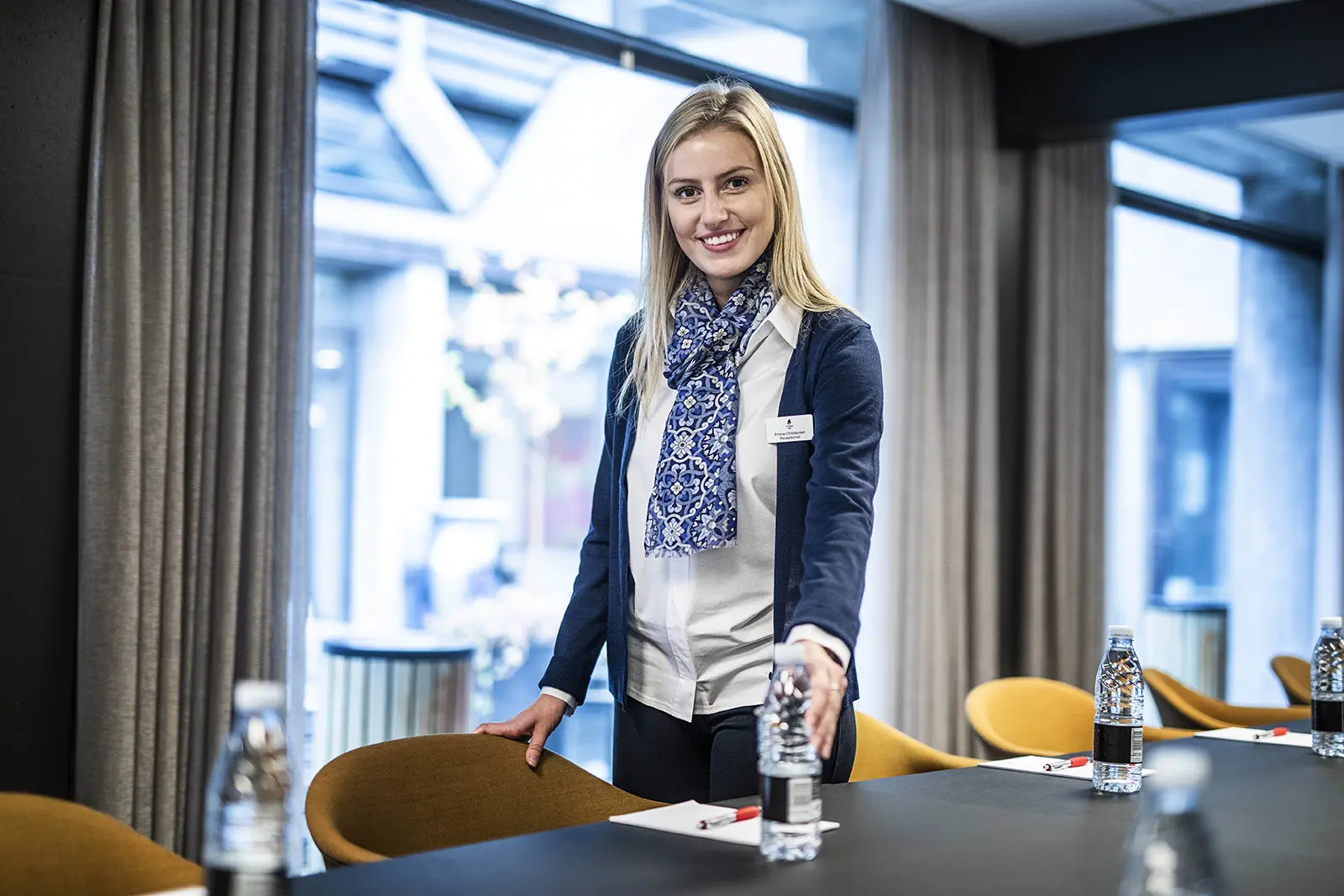 attractive conference rooms – big and small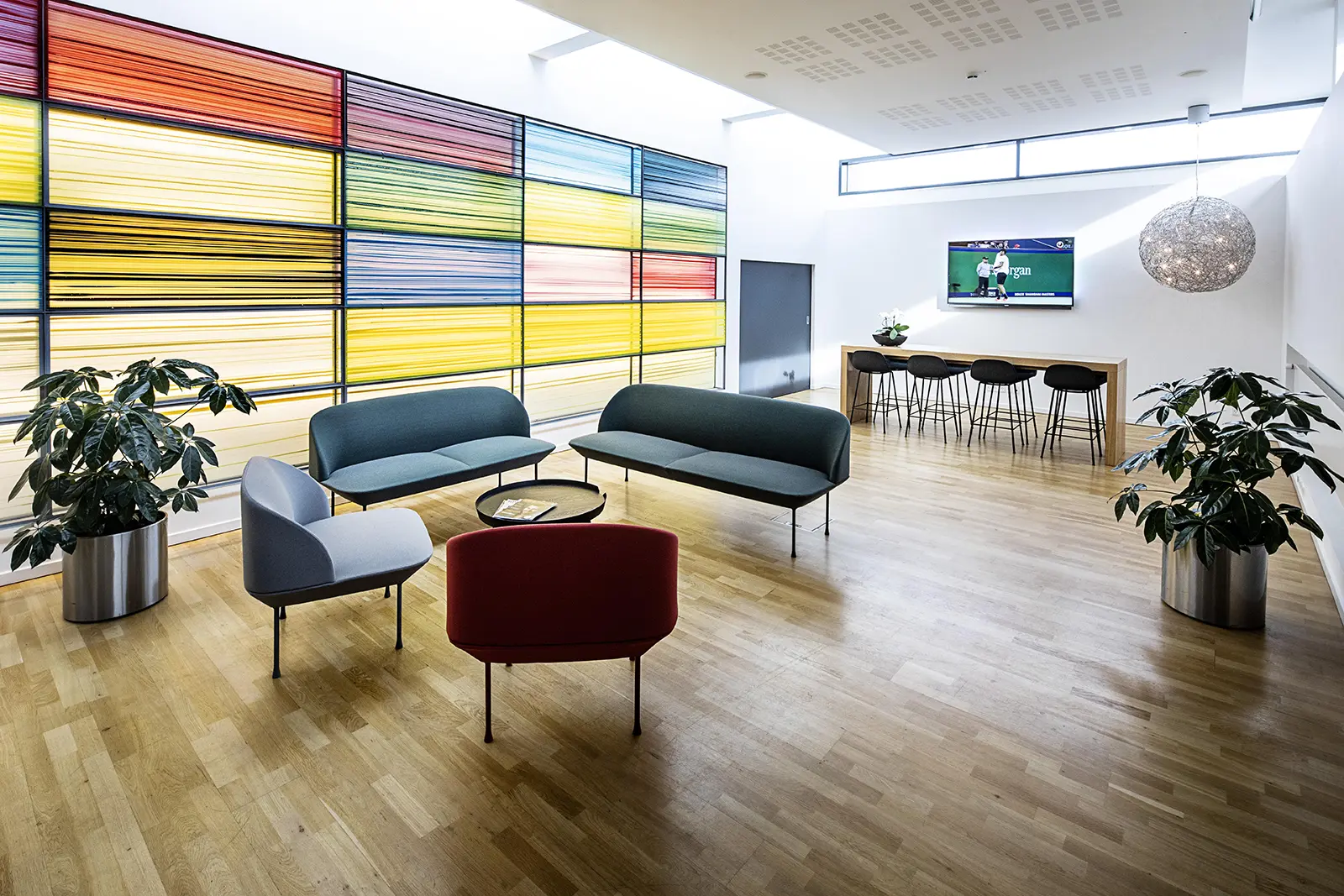 first-class meeting packages
Whether your meeting finishes early or runs late, we have your needs covered with half-day and all-day catering.
Our meeting packages are composed to suit your meeting needs. All packages include coffee, tea, ice water, fresh fruit, Wi-Fi, projector, pens and paper.
Our half-day meeting package costs 405 kr/person, and our all-day meeting package costs 925 kr/person.
Learn more about our meeting packages below
There is no need to limit the size of your conference – we have all the space you need.
At Brøndby Hallen, there is plenty of room to let loose on a large scale. We can accommodate a large audience, with a stage, music, sound and lighting  that meet the needs of your event.
Book a suite, single room or double room at The House Of Sport.
All 64 rooms are tastefully decorated in the Scandi-minimalist style  , perfect for relaxing after a long day. Each one opens onto a lovely courtyard, and our double rooms have private balconies with a view of the playing fields surrounding the hotel and Brøndby Stadium. We can also offer you a suite with to rooms and furnished with a small living room. All our rooms have TVs with 27 channels – primarily sports channels, of course.
This year we've gone super-size and replaced the 90 cm-wide beds in our single rooms with 120 cm-wide beds. And of course, we also have disability-friendly rooms. Breakfast is always included when you book a room.
sleep in luxury when your meeting runs long