Where meetings, sports and food meet.
Strengthen your network by standing together at decision time in the heat of the game.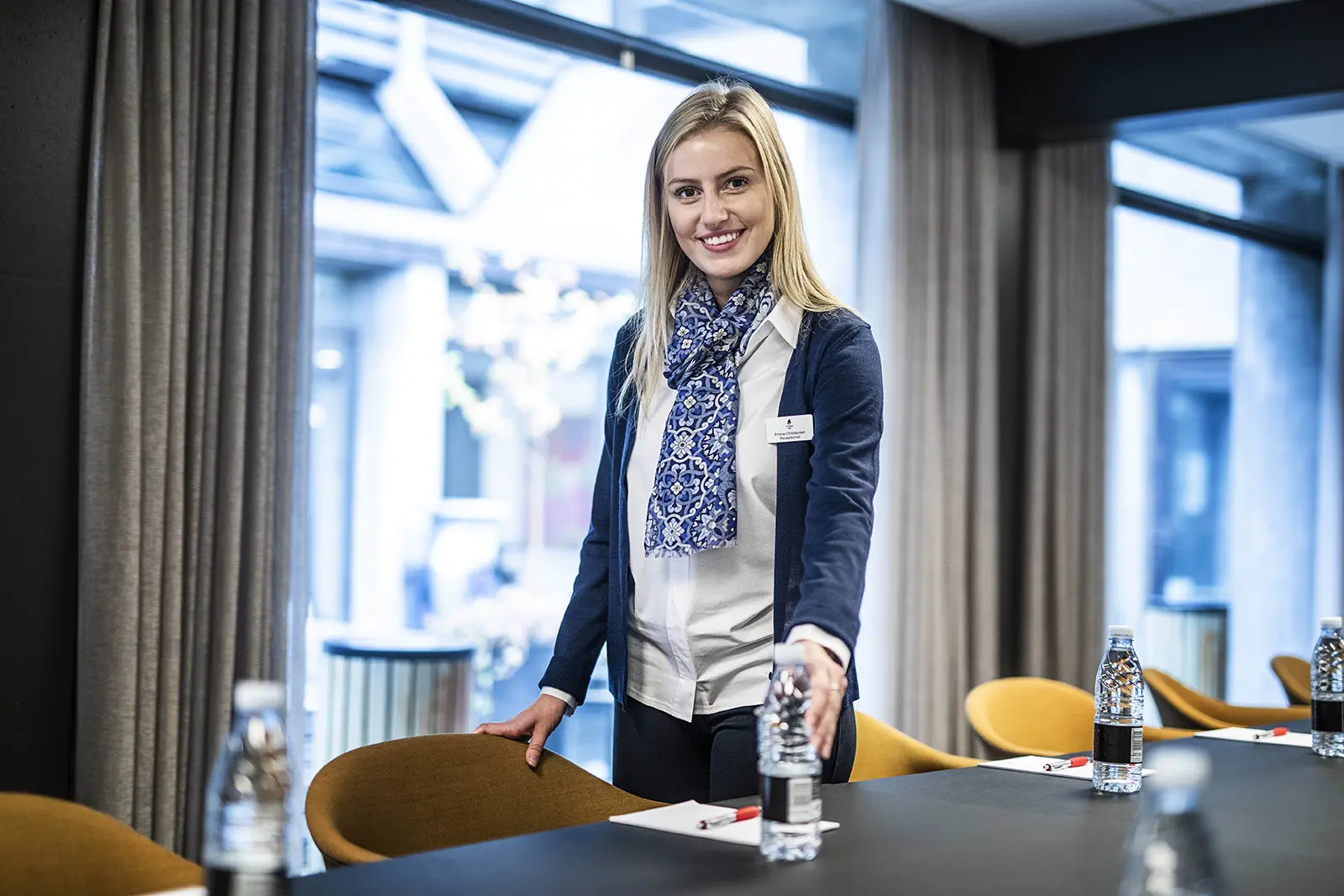 Meetings

You don't have to be an entire team to hold a meeting at The House Of Sport. We also have comfortable smaller conference rooms for less groups of people. And for large events, we can accommodate 350 people – and we have 3,000 free parking spaces. So whatever you need, you may find it here.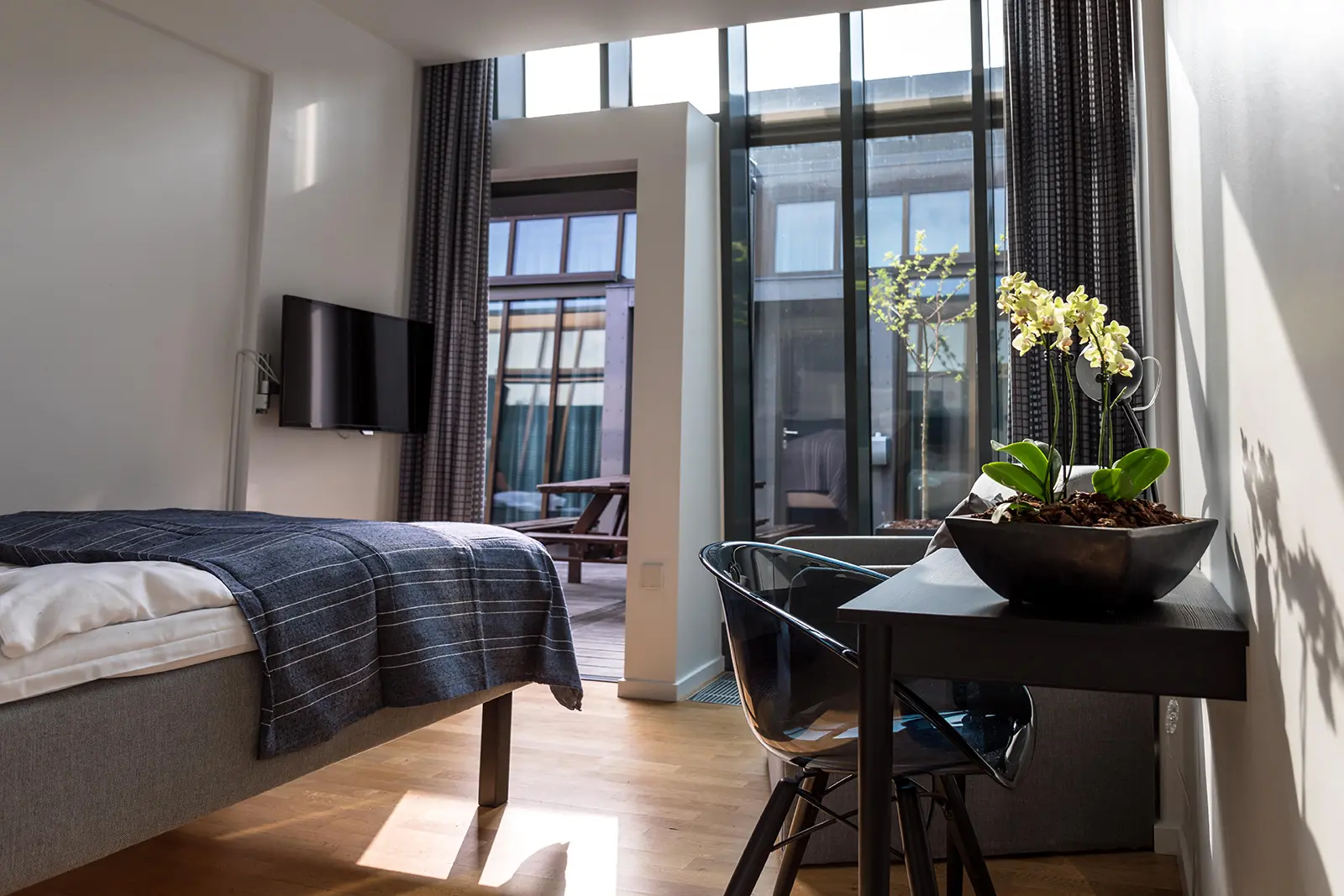 Hotel
Has your meeting run on longer than expected or are you attending a multi-day conference? No worries, you can stay the night in one of our 44 single rooms and 20 double rooms. All are bright and open onto our lovely courtyard or balcony – and they're non-smoking, of course. For larger parties, please book in advance.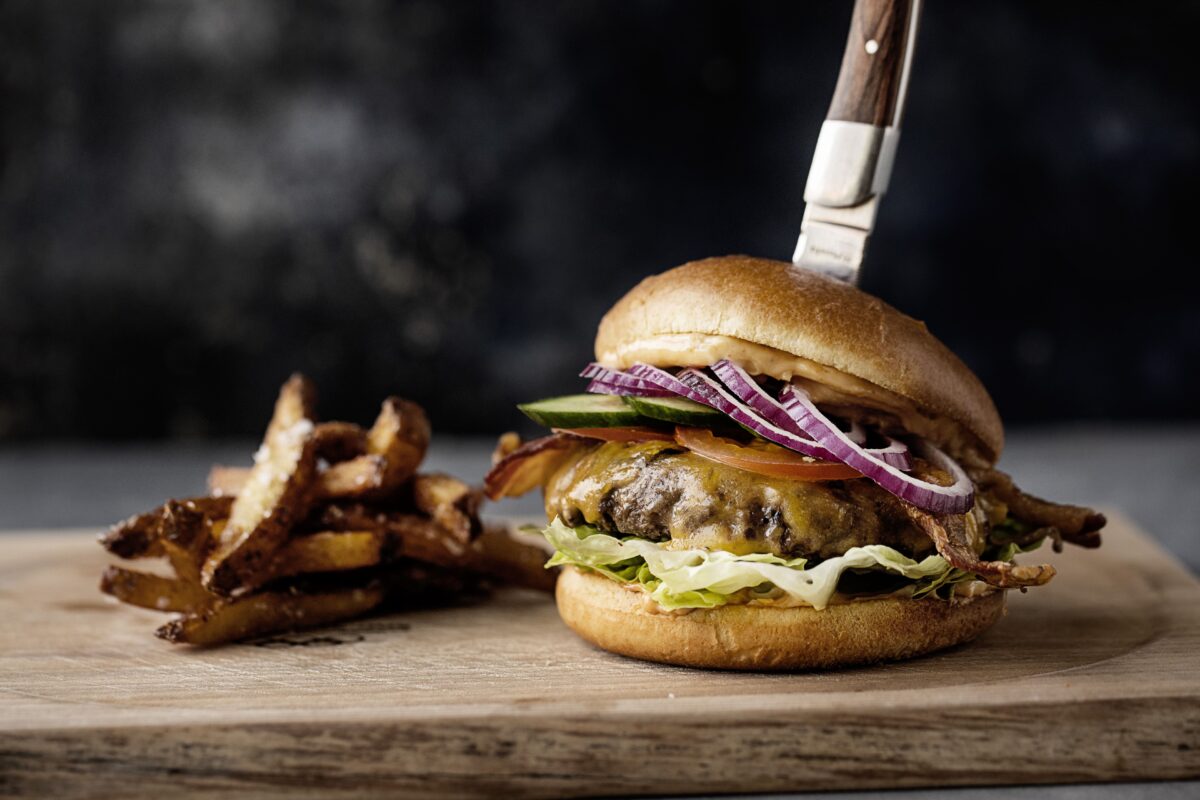 Restaurant
Unfortunately, our restaurant is currently closed for evening dining. This does not affect our breakfast offer in the morning. We focus on healthy dining and work closely with Team Denmark's dietitians, who know how to turn fresh ingredients into nutritious dishes, helping you to stay focused all day.
A good night's sleep helps you process the events of the day and prepares you for tomorrow's challenges.
We go out of the way to make you feel comfortable when you stay at The House Of Sport. Our hotel rooms have just had a makeover with all new décor. And the beds in our single rooms are now 120 cm wide instead of 90 cm.
VISION: Idrættens Hus Hotel & Konference is to be a dynamic, healthy and inspiring workplace. We are must strive to be a natural and active meeting point for Danish sports.
MISSION: We must set the bar high and dare to push our limits, focusing on quality, health, wellbeing and personal commitment. Because we work hard every day.
Book your stay now and experience it for yourself.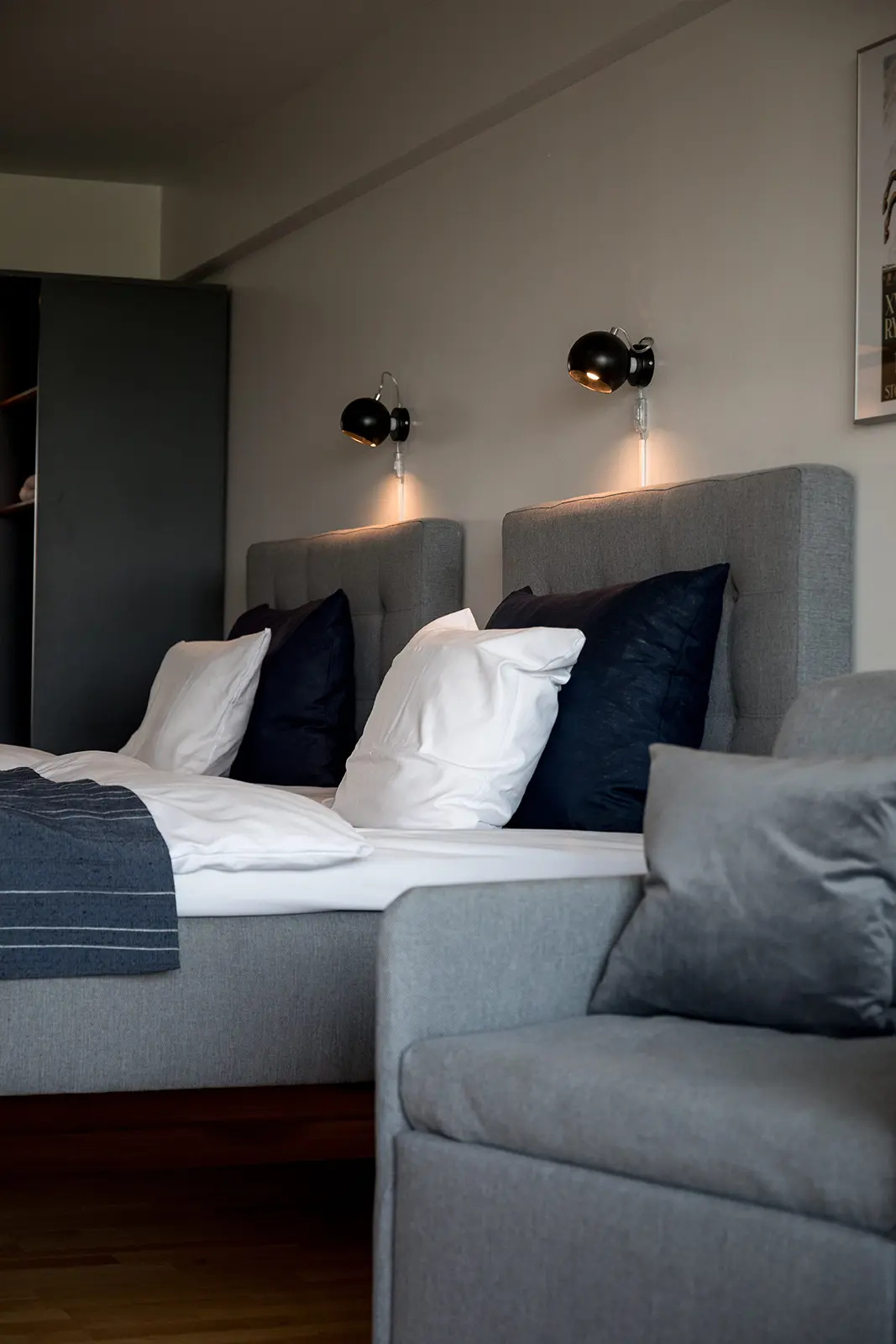 We have the facilities to help you with meetings of all sizes. We're ready for you with AV equipment that can be adapted to your needs. And we are easy to access: we're located just off the freeway and have 3,000 free parking spaces.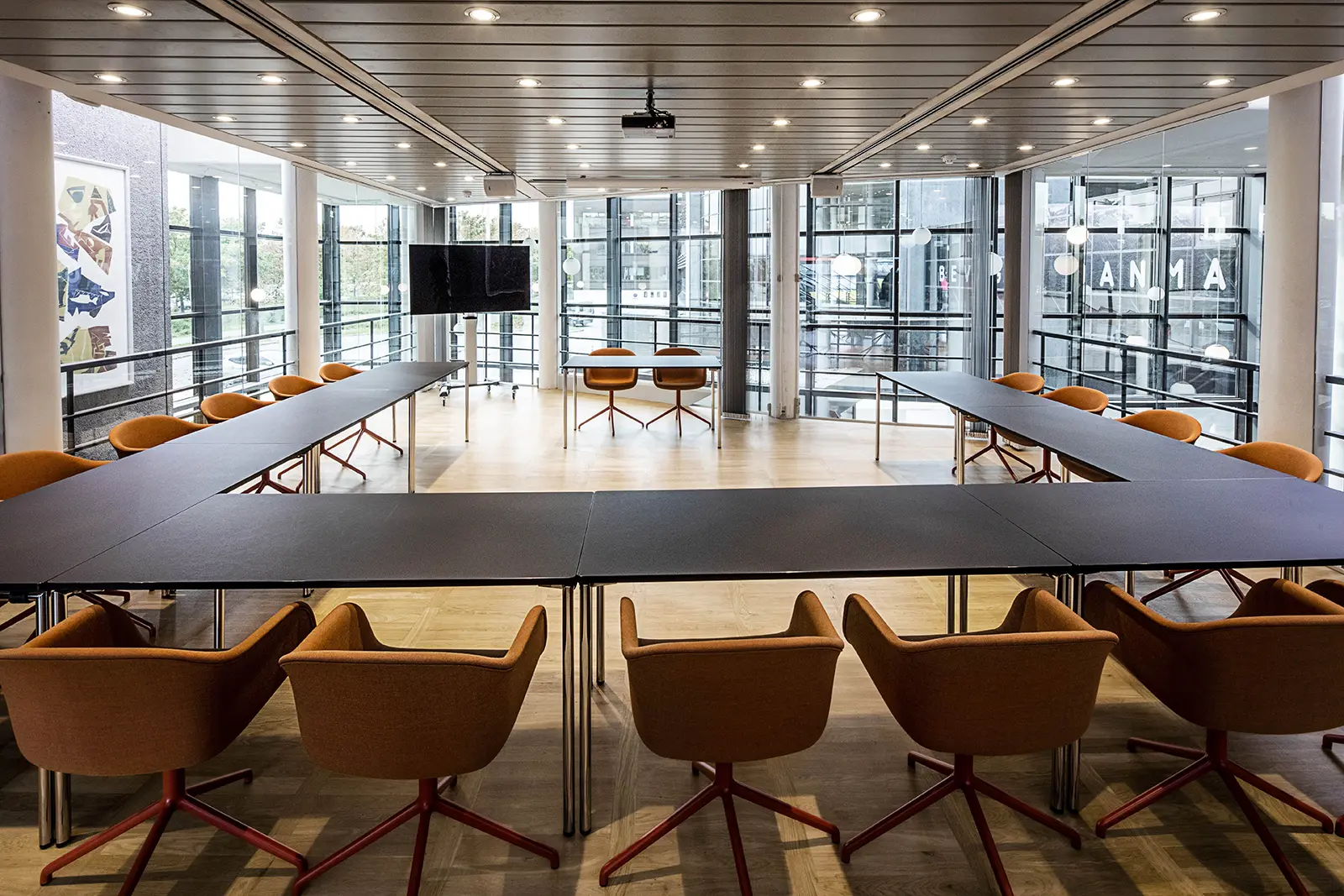 Raise your pulse, release your mind
As an active break or to wind up your meeting, you can test your skills in a variety of sports. We have ball courts and playing fields, and a wide range of professional athletic equipment.
Treadmills and assault bikes