Facilities
We have exactly what you need – whether you want to relax, to be active or to pamper yourself.
And our hotel is easy to access: We have 3,000 free parking spaces right outside the door.
As our hotel guest, you are welcome to use our lounge, our training facilities and our steam room.
The House Of Sport caters to elite athletes. That's why we have first-class equipment in our gym, because great athletes deserve the very best.
As our hotel guest, you are also welcome to get your sweat on in our gym. You might even find yourself working out alongside the best athletes in Denmark.
All hotel and conference/meeting guests are welcome to use our gym facilities for free.
This includes our steam room –great for relaxing after your workout.
Unwind in our comfortable lounge where you can quietly read a book, work or let your mind wander. We can meet your every need for activities, relaxation and recreation. The majority of our facilities are accessible for guests with disabilities.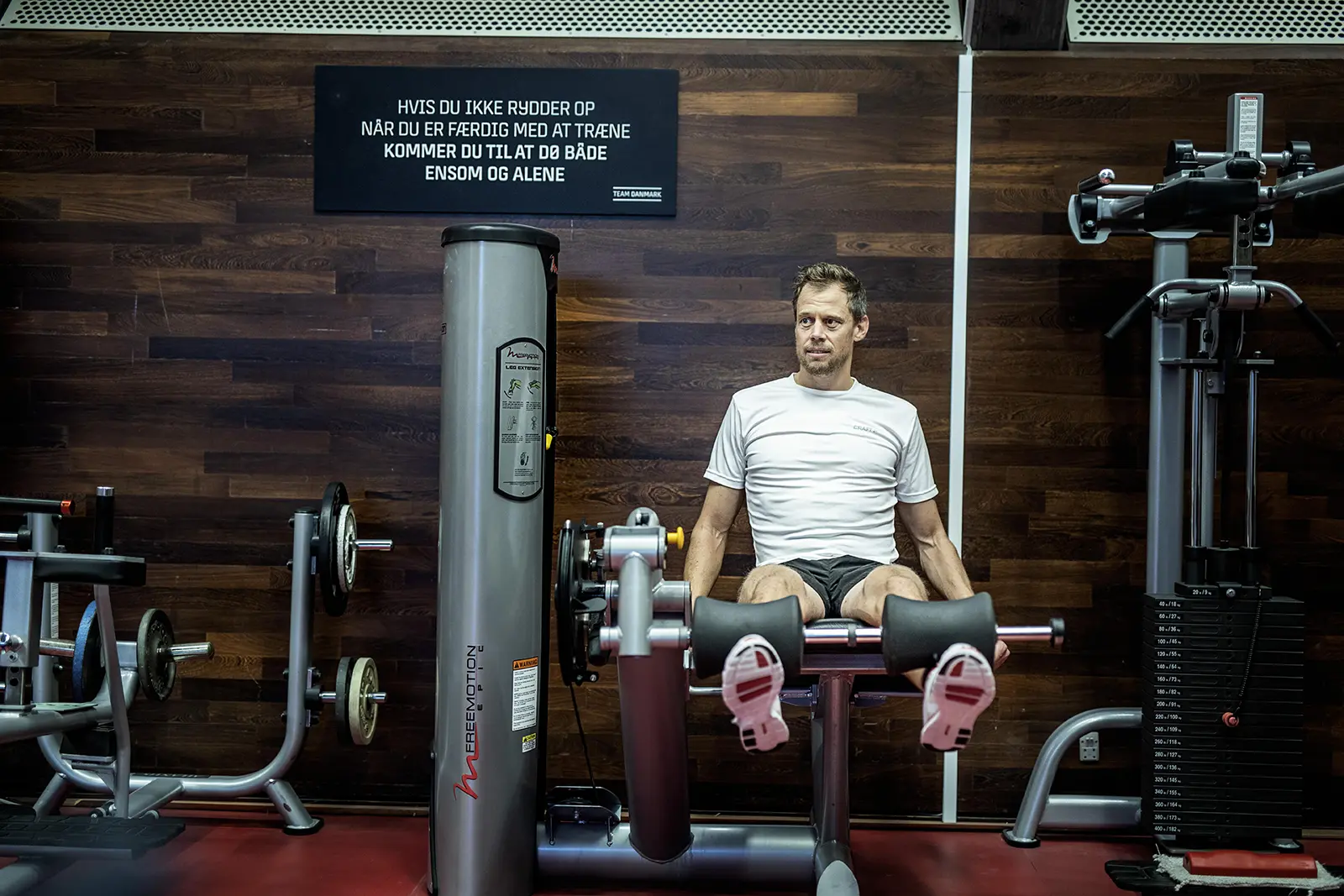 The House Of Sport puts exercise first
Health and quality are always in focus at The House Of Sport – in our gym, conference rooms and smaller meeting rooms.
When you choose The House Of Sport for your next meeting, conference or event, you get access to the Sports Hall of Fame and an atmosphere characterized by impressive achievements.
We always encourage our guests to use our facilities and to be inspired by our extensive network and contacts within the world of sports. If you have something particular in mind, please let us know and we'll find the perfect solution for you.
Exercise adds an extra element of health to your stay, regardless of the size of your group.
Hear an inspiring talk by one of our top athletes, be active on your own or try one of our many team sports guided by a professional.
We have plenty of room for you.
The House Of Sport comprises more than 2,500 sq.ms. This includes meeting rooms, conference halls and hotel rooms, as well as our restaurant and common areas. We can accommodate up to 350 people.
With 2,000 sq. m. in one hall and several smaller spaces, there is always plenty of room.
And for even bigger events, we can also offer Brøndby Hallen, where there's room enough for even the greatest athletes.
Brøndby Hallen comprises 9,000 sq. m. and can accommodate 1,800 people – with just as many parking spaces, too.